21/03/2015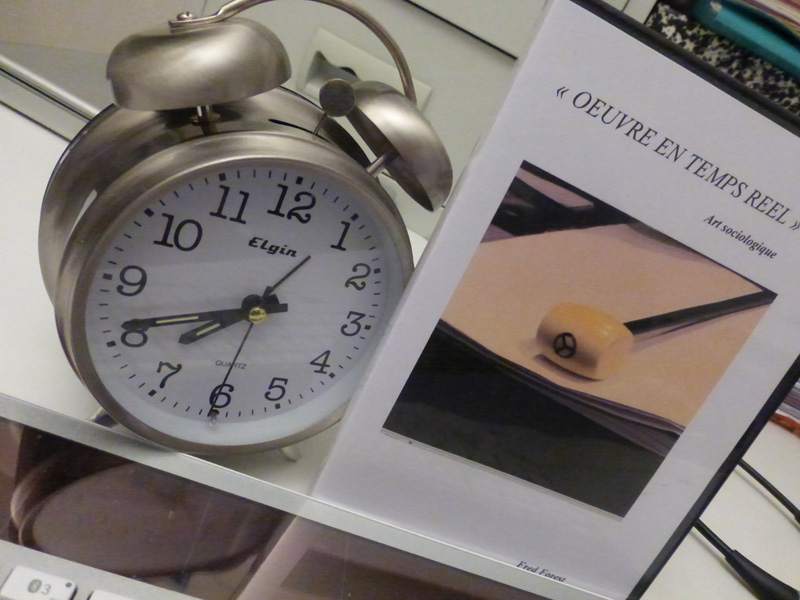 VIDEO FRED FOREST FOR ONE EURO

Every time I took part in auction-sales (Binoche/Espace Pierre Cardin, « Portrait vidéo » 1973, Binoche/Drouot, « Parcelle réseau » 1996
http://goo.gl/CwQ9kb ,
Cornette de Saint Cyr/Drouot Montaigne, « Couleur-réseau » 2000,
http://www.fredforest.org/Catalogue/ , Wapler/Drouot, « Le vase brisé » 2014), it wasn't the sale itself that interested me.

I've always seen auctions as a pretext to create an « artwork-event ». Indeed, I use the context of the sale as a medium of social, economical and ideological environment. I use this context as, for example, impressionists used nature to project it on a linen canvas…

I do the same with a video burnt on DVD.

It will be similar for me with the auction at Hôtel Drouot on Monday 30th March, in room 14 under the fall of Maître Vincent Wapler's hammer, with the expertise of Arnaud Brument.
I am putting up a unique artwork for sale. The starting price, which was set by myself, is one euro.
P1010918.JPG
20/12/2014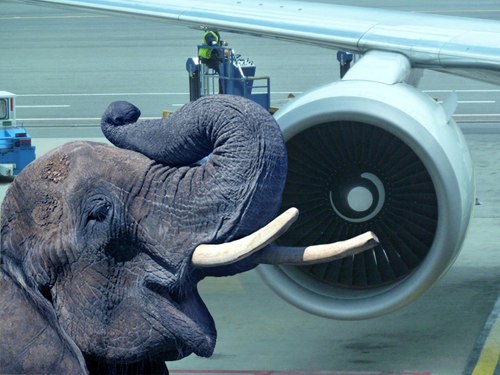 THE NEW BOOK BY FRED FOREST AT L

A NEW BORN WRITER ???
THE NEW BOOK BY FRED FOREST AT L'HARMATTAN
L'Harmattan: http://goo.gl/uXXrHc



" HIM, OR THE CALL OF ELEPHANTS "



ESSAY


Fred Forest, this unusual artist, pioneer of video art and net art, leads us once again where we did not expected him!. In this essay, he offers to our thinking an unusual path. An itinerary where, holding by the hand his hero whom he calls Him , in his company he wanders in an airport during a strike. This blessed and unexpected day where time stops for all of us and gives everyone the chance of self-conquest.
Indeed, when the feverish activity stops, each traveler with his suitcase at hand is blindly meeting his fate and everyone sees himself suddenly stopped in his tracks and facing the encounter with others… these ephemeral exchanges on a mode that belongs to hypertext. made of cross-roads and unexpected bifurcations, is occurring in an architectural and volumetric space. A space with three superimposed levels :
- The sky, unattainable somehow,
- Space services where desperately empty lined counters await resumption of flights, - and finally the dark basements where body aircrafts, like white large whales prepare to jump to the sky.



Him goes on, marked by random encounters, according to improbable routes. He also meets, among others, a group of elephants, two Portuguese workers and a Belgian ethologist whose eyes are injected with a strange yellow liquid.

For the author, its clear, every human being is an elephant who does'nt know it, until he becomes one himself !
Figure out what you want, what you can understand…


Fred Forest was born in Mascara (Algeria), an international artist, a pioneer of video art and new technologies, Professor Emeritus of Nice University, co-founder of the sociological art collective and of the aesthetic of communication movement. An « hactivist « artist whose practice is based on institutional analysis.

image_ copie.jpg
29/10/2013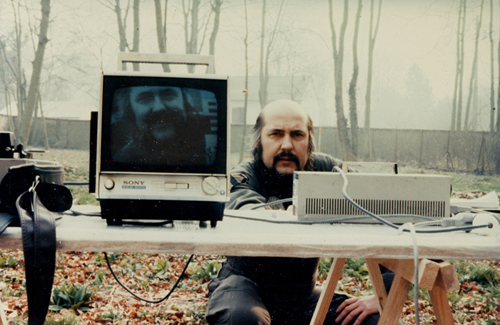 FRED FOREST- THE FONDATION CARTIER-NOMADIC NIGHT

FRED FOREST
The Fondation Cartier pour l'art contemporain

The art critic Paul Ardenne will host a Nomadic Night devoted to Fred Forest at the Fondation Cartier pour l'art contemporain. With the collaboration of Ruth Erickson, member of the Institute of Contemporary Art in Boston. On Monday, December 2nd, at 8 pm.


1) Opening of the mass media

* Space media on TV (1972)
* Photo viewer (1976)
* The award of the imagination (1982)

2) Sociological, social commitment, participation
* White invades the city (1973)
* Sociological Walk in Brooklyn (1973)
* The towers of Peace (1993)

3) Communication Technologies
* Archaeology of the present (1973)
* Télexpérience (1975)
* M2/ Territory (1977)


Reservation
Tel: 01 42 18 56 72
Full price: 10.50 euros
Reduced rate 7, OO euros

Multimedia and network artist, Fred FOREST is a doctor at the Sorbonne and a Professor of Science Information and Communication. Pioneer of art video, since 1967, he creates in France the first interactive environments, using computer and video. In his artistic practice, he uses successively: inserts press, telephone, fax, video, radio, television, cable, computer, light newspapers, computer networks, and of course today ... Internet and Second Life. Co-founder of «Sociological Art Collective " in 1974, he also became co- founder of the «International Movement of the Aesthetics of Communication "in 1983. Communication Award at the São Paulo Biennial, he also stands for France in Venice for the Biennale and in Kassel for the Documenta. The participative, critical and political work he has always been involved in, which is the heart of his artistic practice, eventually became an example against the current market and the institutions. He owes this gratitude to great personalities such as Pierre Restany, Vilem Flusser, Pierre Levy, Edgar Morin, Pierre Mœglin, Mario Costa ... who never stop defending his innovative approach.